Livestock Trailers
STANDARD SPECIFICATIONS ... Available Dimensions: Floor Length: 24'6", 26', 27'6", 29', 30'6", 32', 35' Outside Width: 7'3", 8', 8'6" Inside Height: 6'6", 7', 7'6" Running Gear: GVWR: 19,000 lbs -- 8,000 lb axles. 25,000 lbs -- (3) 8,000lb axles. 25,000lbs -- 10,000 lb axles. ...
Stock #: EBY198
Engineered for a healthypork industry Trans Pork trailers are available in standardconfigurations for all facets of pork production---fromwean pigs and feeder pigs, to market hogs and breedingstock. The fully-welded floor and innovative designassure easy clean-up and maximum protection againstanimal disease....
Stock #: EBY199
BULL RIDE The industry's leading cattle hauler with durability that withstands any road condition. EBY's Bull Ride trailers are engineered to ensure the health and safe transport of various livestock species. EBY offers standard configurations for cattle, hog and sheep transportation. Custom options are available to meet your unique requirements or specialized livestock hauling needs. ...
Stock #: EBY13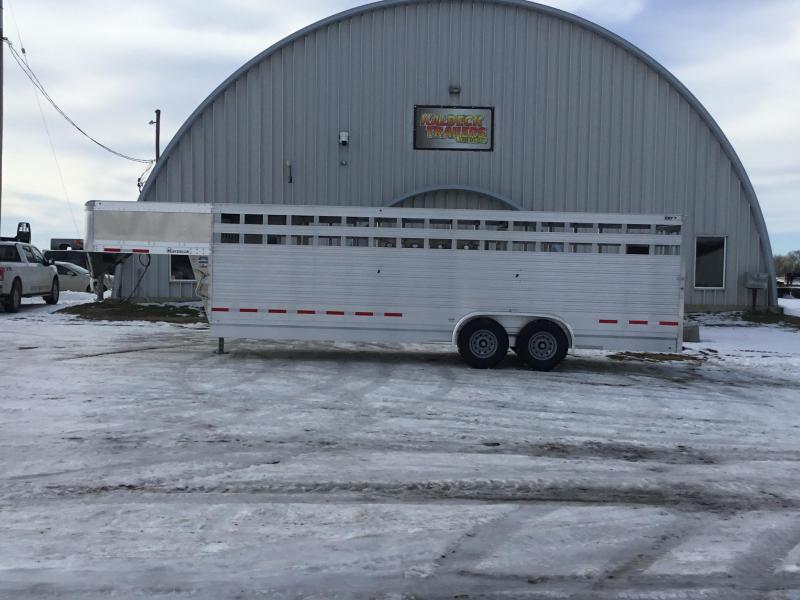 A HERITAGE OF INNOVATION BUILT INTO EVERY TRAILER MAVERICK Livestock Trailers Premium standard features demonstrate quality & style. The best selling EBY trailer model. EBY's best-selling model year after year. Featuring no interior wheel pockets, a 12" tall full-length extruded aluminum bottom rail and slip...
Stock #: EBY04
A HERITAGE OF INNOVATION BUILT INTO EVERY TRAILER EBY's culture of craftsmanship and innovation is a family tradition that has been carefully cultivated over three generations. Born in 1938 as a wood livestock truck-body manufacturer, quality and customization quickly emerged as signatures of the young company. As the product line...
Stock #: EBY01
Get a Quote
Please enter your contact information and one of our representatives will get back to you with more information.
Click to Call
Please enter your name and phone number to get calling options.